How do I clear the cache and cookies in Microsoft Edge?
To clear cache and cookies when using Microsoft Edge, follow the steps detailed below:
1. Click on the menu button situated in the upper right corner.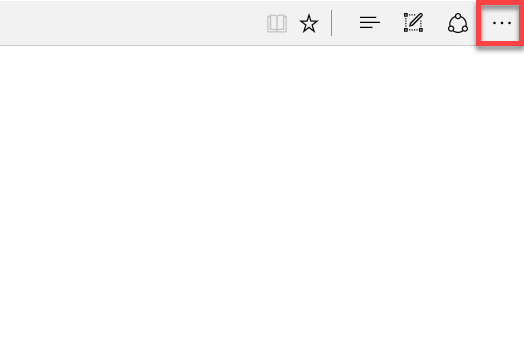 2. Click on Settings.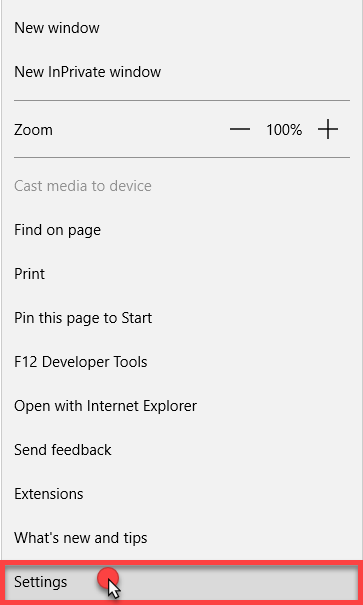 3. Under Clear browsing data, click on Choose what to clear.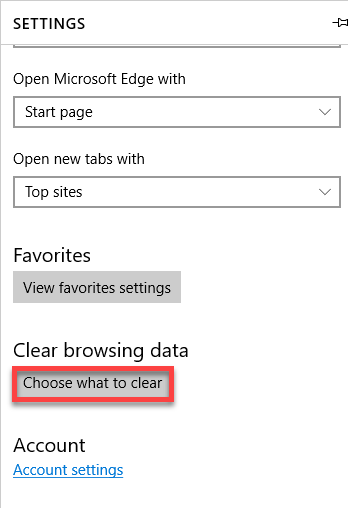 4. Check the boxes next to Cookies and saved website data and Cached data and files.
5. Click on Clear.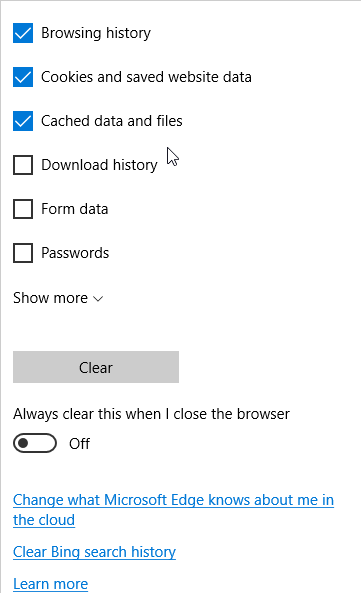 Created: Mar 18, 2019 - 8:34am Updated: Mar 18, 2019 - 8:34am Author: UIT Support Center Article: 2907
Was this article helpful?
Thank you for your feedback. Click Here to submit again.