OneNote will not sync my Notebooks to OneDrive, and instead will give me the follow error: OneNote needs a password to sync this notebook. Click here to enter your password.
Unfortunately, reentering the password doesn't correct this issue. The problem results from Windows randomly corrupting the security credentials with your login information to OneDrive.
The solution is:
1. Click Start > Control Panel.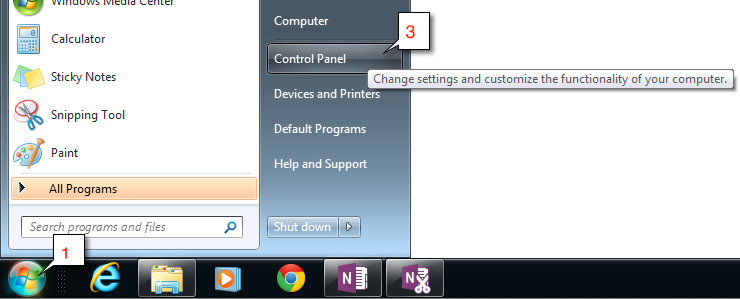 2. Click User Accounts.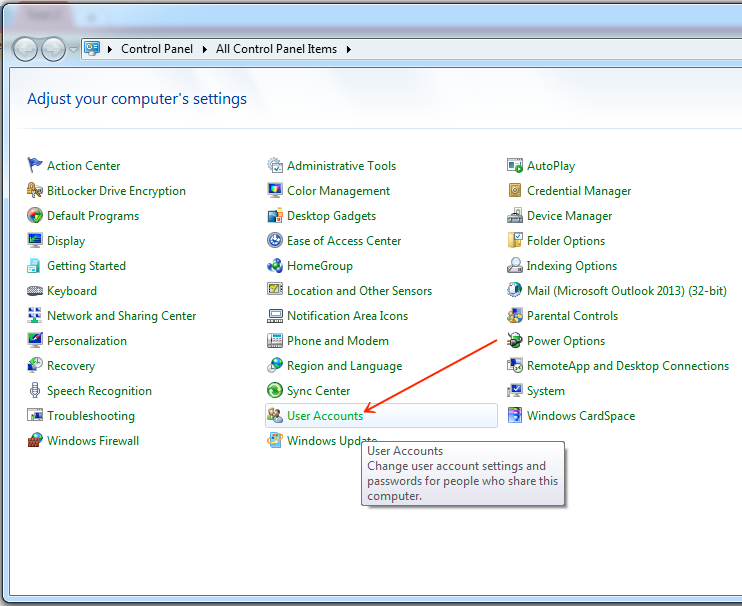 3. Click Manage your credentials on the left:

4. You'll then notice the Microsoft Office credential at the bottom. Click on the article to make more information drop down.
5. Then all you have to do is click Remove from vault (or click Remove).

Created: Mar 13, 2017 - 5:44am Updated: Feb 12, 2019 - 9:51am Author: UIT Support Center Article: 2811
Was this article helpful?
Thank you for your feedback. Click Here to submit again.